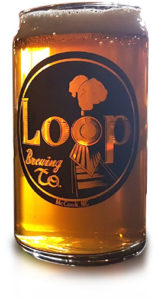 We are a brewpub located in McCook, Nebraska that serves our own craft beer, brick oven pizza, and much much more.
Enjoy the historic building, unique atmosphere, fresh brick oven pizza and smooth craft beer. Loop Brewing Company is the perfect place to dine with your family and friends. Share a pint of fine, handcrafted beer within sight of the very brewing tanks that produced it.
Loop Brewing Company was established in 2011 in McCook, Nebraska. The brewery is situated along the railroad tracks that shaped the town nearly 130 years ago. Loop Brewing Company pays homage to its roots through an age-old tradition of quality, handcrafted brewing. Our beer is as rich as our heritage.
Smooth Craft Beer with Rich Heritage
Our Story: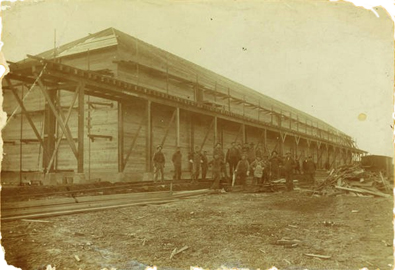 Our Building: The Test of Time
Back in the early 1900's, this railroad icehouse brought the finest ice to McCook and her residents. The same ice was also used to keep perishables and great tasting beer cold to and from Chicago, IL.
As fate would have it, that same icehouse now houses one of the finest breweries around. This rustic and unique structure sits only a couple of feet away from an active railway. Our building has stood the test of time, we think our beer will too.
Beer:

The Big Idea



Tyler Loop became interested in handcrafting beer in 2008. Like any great thinker, he applied his knowledge by brewing in his home and devising a plan for a brewery that would call McCook, Nebraska home.
His dream began building steam in 2010 when Tyler won theHormel Business Plan Competition. He and his wife, Tyler Sue, studied under Master Brewer, Tom Hennessey of Colorado Brew Boy.
The rest you could say is history. Now, the Loops and partner, Adam Siegfried, have Loop Brewing Company off on the right track, serving fine ales and brick oven pizza to southwest Nebraska.
We'd like to hear about your experience at Loop Brewing Company
Click Here to tell us what you thought.
---
Loop Brewing Company | McCook, NE
Call us at: 308.345.5198
or CLICK HERE to contact us using our online form